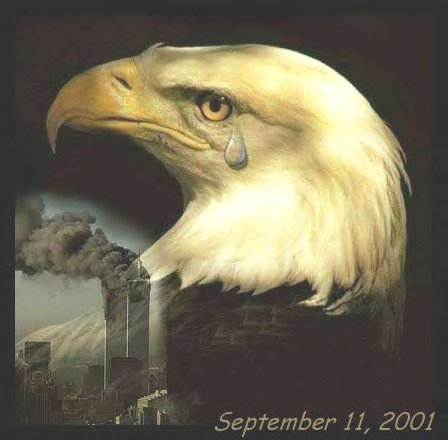 THIS COPYRIGHTED ORIGINAL IMAGE
WAS CREATED BY D.E. WALDRON AND GUY PARNEIX
I cried, I wept, we all did.
We felt the terror, terror that until now
we only read about.
I felt the anger, the hate
just what they wanted us to feel.
But that anger, that hate,
that is not us, our values, our beliefs.
Our nation provides our freedom, liberty and pride.
And our faith the peace, hope and love.
and it is these that will guide us.


Remember those that were there
on September 11th 2001
in Washington and New York City.
May our strength and unity
shine with this candle
for the honor of our Country
and those that were there.

May God Bless Us All
Karin
the Netherlands




And make no mistake.
You can destroy buildings, you can kill Americans
But you cannot destroy America
cannot kill our spirit.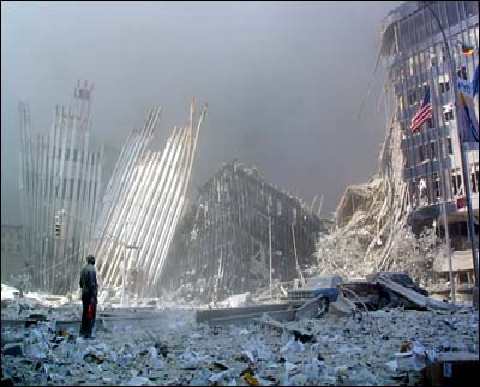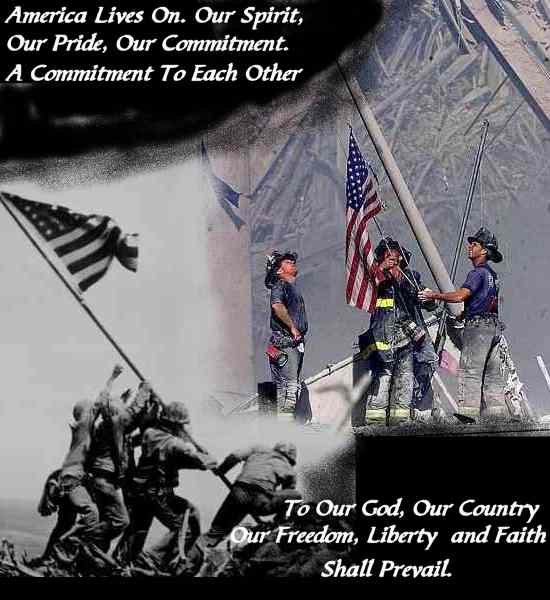 But through it all, I pray.
May we keep the Faith and Love
of a child.

Thank you, Lindy
But